ZIMBABWE CRUSHED STONE PRODUCTION LINE
Views: 7 Author: Site Editor Publish Time: 2020-09-25 Origin: Site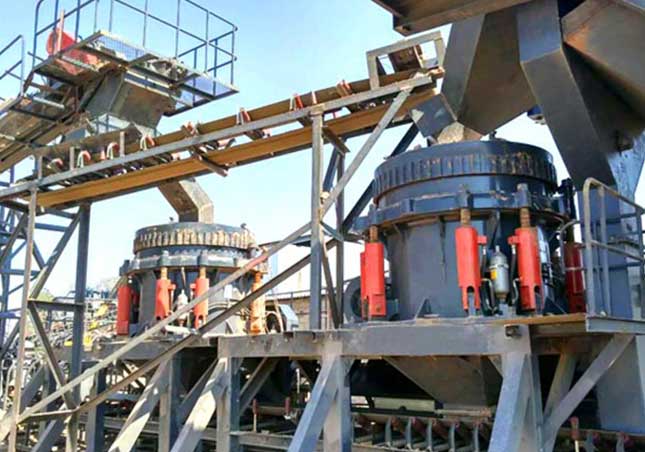 Zimbabwe Crushed Stone Production Line
Although Zimbabwe, which has experienced severe hyperinflation, has abundant natural resources, it urgently needs assistance to build infrastructure and change the country's poor living environment.
Processing Material: Granite
Capacity : 120T/H
Feed size: 300-400mm
Output size:<40mm
Equipment: PE Jaw Crusher :Optimize deep cavity crushing and crushing capabilities
PF Impact Crusher: Crushing function has high production efficiency
GZD Vibrating Feeder : Adapt to dusty and watery environment
YK Vibrating Feeder:The exciter eccentric cylindrical shaft and eccentric mass adjust the amplitude.
Situation of The scene
The material is evenly fed to a PE600×900 jaw crusher through a GZD960×3800 vibrating feeder to coarsely crush the stone to a particle size of less than 120 mm.Then through the belt conveyor into the PF1214 impact crusher in progress to crushed into less than 60mm size of the stone material, in which more than 40mm of material returned to impact returned to the impact crusher to crush again, and less than 40mm of material was sent to 3YZS1860 vibrating screen, output 0-5mm , 5-20mm, 20-40mm high quality aggregate.
Customer assessment
The project's finished gravel is used in highway construction. Therefore, we have certain requirements for the size of stone materials. However, due to limited funds, our company's engineers recommend a lower cost, higher cost-effective impact crusher, and can also meet our requirements for grain size. The request of our expected output is 100 T/H. The final output of the production line has reached 120T/H, exceeding our expectations and we are very satisfied and happy.