mobile large crusher price
Views: 4 Author: Site Editor Publish Time: 2022-04-24 Origin: Site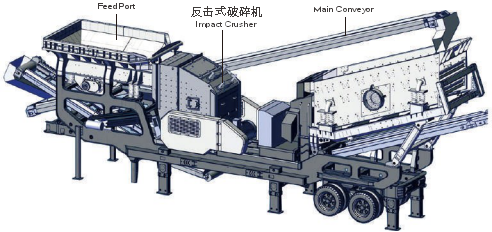 mobile large crusher price
When purchasing equipment, most bosses are still more concerned about the price of equipment, because the purchase price of equipment determines the investment cost to a large extent. Due to various factors, the quotations of equipment are also very different.
According to the market situation, the large-scale mobile stone crusher is about 1.8-3.5 million. The large-scale mobile stone crusher can bring greater benefits to the production line, and its manufacturing cost is higher, so the price is also higher. difference is also larger.
The crushing equipment is relatively advanced in large-scale mobile crushing stones, and its functions are relatively complete, high-efficiency, easy to use, simple and fast, and not limited by the site. Many medium and large stone factories have already begun to be put into use. Use a railway line, road, engineering construction, water conservancy engineering, metallurgy and other manufacturing industries.
Truemax is a manufacturer that produces, researches and sells mobile large-scale crushing equipment. It has accumulated production experience in the development process to keep pace with the times, pioneering and innovative, always following the footsteps of the market, and ensuring high-quality products for users with advanced production technology and technology. Equipment, if you want to know more about the price, please send an email to truemax for inquiry.