Which is better than the stirring tow pump?
Views: 1 Author: TrueMax Publish Time: 2022-03-16 Origin: TrueMax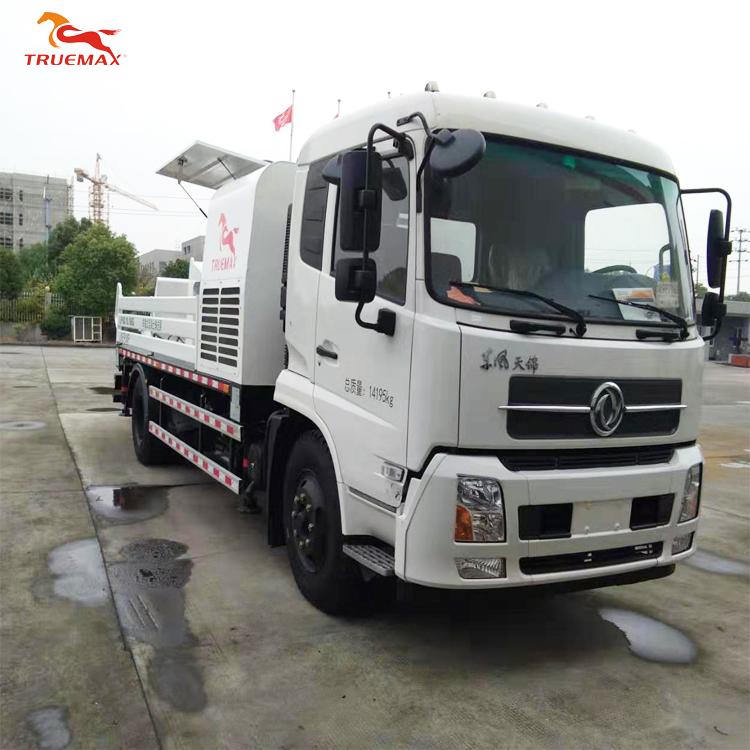 The mixing thalper now has become a very popular concrete pump, more and more applications in rural areas, many people buy it, used in the construction of infrastructure facilities in rural and urban areas, and its construction returns are very rich. Not just because it can stir up and pump concrete on site, but also because it comes with light, the ability to turn is relatively strong, one can do a good job on one day, and income naturally.
To buy a stirring thalper, you must first understand how to choose the stirring tow pump. If you don't have time and energy to learn, then you can only look for the brand, because good brands must have Quality and word-of-mouth guarantees, Truemax mixed tow pump, quality and service are good, worthy of intended consumers.
The advantage of TRUEMAX stirring the tow pump:
1, easy to move, flexible and efficient
TRUEMAX mixing the tuning pump, using classic three-wheeled shape, has the advantages of mature, easy to move, excellent in performance, and safety. It is unimpeded in the vast majority of rural and urban areas. It is convenient to turn.
2, stirring system
The Truemax mixed tow pump is made of a roller mixing system and mix well. The resulting concrete and easy-to-have a good strength, high strength and construction, will not affect the steel structure of the floor, and the quality of the floors is better.
3, pumping system
TrueMax mixing tow pump fully inherits the characteristics of "high suction property and high pump transmission" of small concrete transport pumps. No stirring, no aggregates, smooth, and good inhalation. Suitable for on-site stirring, transportation of large aggregate concrete, not easy to occult, and the pumping rate is greatly improved.