What are the types of concrete pumps?
Views: 5 Author: Site Editor Publish Time: 2022-03-03 Origin: Site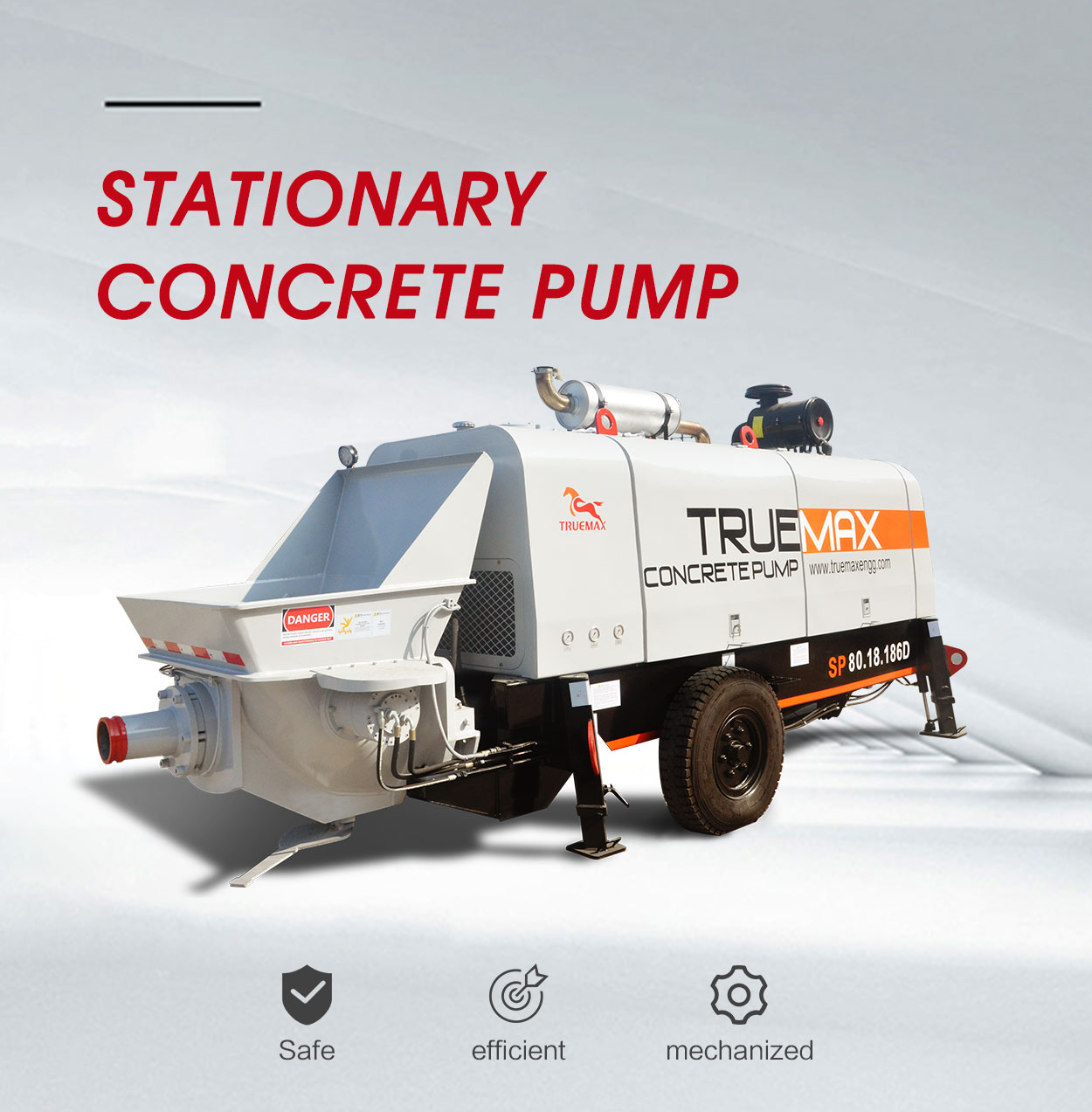 Concrete pumps are divided into piston type,extrusion type and hydraulic diaphragm type according to the structure.The pump body is installed on the car chassis,and then equipped with retractable or curved cloth rods to form a pump truck.
According to the structure and use,concrete pumps are divided into drag concrete pumps,truck-mounted pumps and pump trucks,and are divided into electric concrete pumps and diesel-powered concrete pumps.The performance characteristics of concrete pump.
1. The truemax pump open system is adopted, the hydraulic circuits do not interfere with each other, and the system runs.
2.It has the function of reverse pump,which is conducive to timely elimination of blockage failures,and can be stopped for a short time to wait for materials.
3.The advanced S-pipe distribution valve is adopted,which can automatically compensate the wear gap and has good sealing performance.
4.Wear-resistant alloy glasses plate and floating cutting ring with long service life.
5.The long stroke cylinder prolongs the service life of the cylinder and piston.
6.The optimally designed hopper is easy to clean and has better suction performance.
7.Automatic centralized lubrication system to ensure effective lubrication during machine operation.
8.Remote control,safer and more convenient operation.
9.All parts adopt national standards and have good exchangeability.
Concrete pumps generally refer to concrete delivery pumps.
Concrete pump,also known as concrete pump,is composed of pump body and conveying pipe.It is a machine that continuously conveys concrete along pipelines by using pressure,and is mainly used in house building,bridge and tunnel construction.At present,it is mainly divided into gate valve concrete pump and S valve concrete pump.The other is to install the pump body on the chassis of the car,and then equip it with retractable or curved cloth rods.