What are the common sense and main features of concrete placing machines?
Views: 4 Author: truemax Publish Time: 2022-02-26 Origin: truemax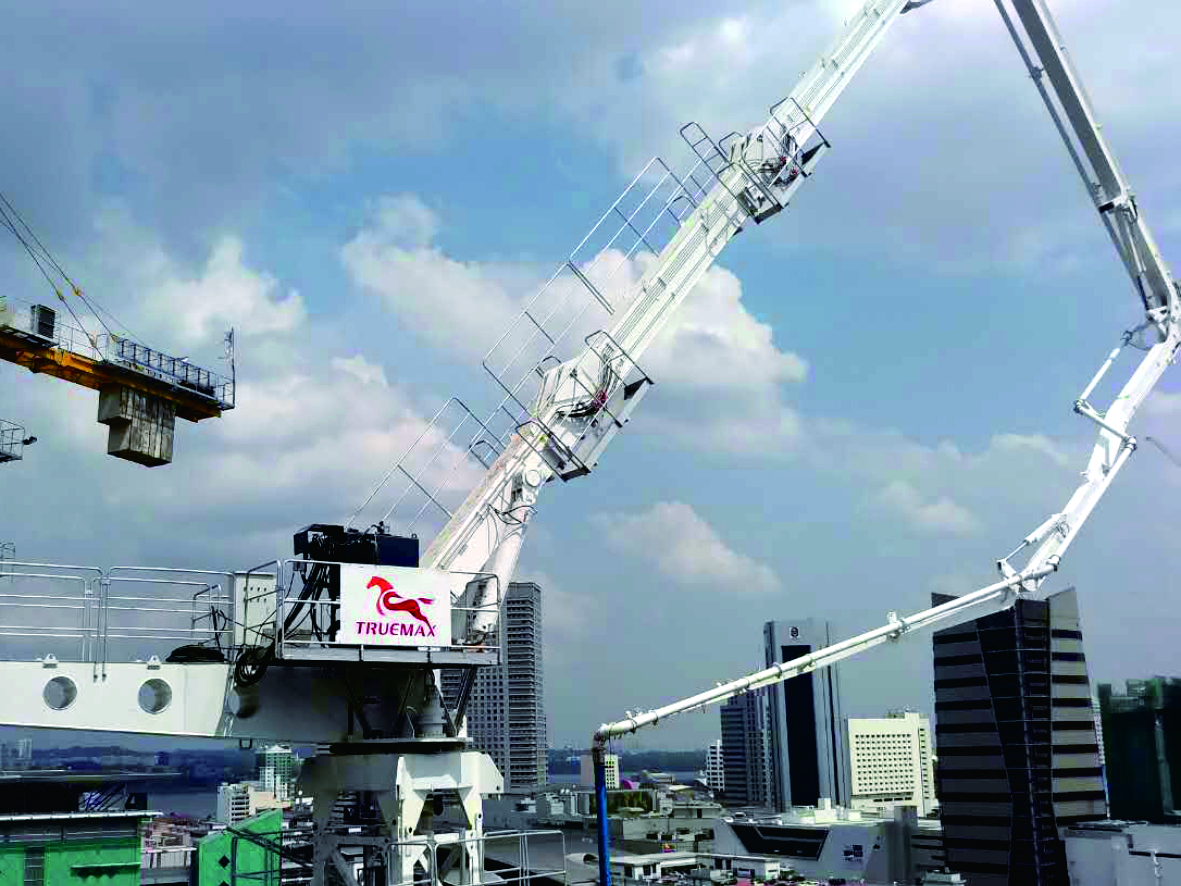 1. The silo is equipped with a wear-resistant non-stick lining plate to reduce the adhesion of the material and reduce the arching of the material.
2. The attached vibration motor adopts a special installation structure, which can make the entire surface of the hopper vibrate evenly, and the effect of breaking the arch and cutting the material is better.
3. The four-port spiral high-precision quantitative cloth is used, and the cloth quantity error is less than 2%. According to the on-site process, the walking and cloth speed can be adjusted steplessly and flexibly.
4. The edge of the cloth screw blade is inlaid with welded alloy wear-resistant blocks, which ensures that the screw shaft can operate normally for 10 months, and the screw shaft is designed to be easy to disassemble and assemble.
5. Hopper door of the distribution machine] The opening and closing hydraulic pressure is equipped with an accumulator, which can quickly open and close, carry out ...
6. The distributing machine is equipped with an anti-collision safety device, which ensures the personal safety of operators and equipment when the distributing machine moves.