What are cone crushers made of
Views: 2 Author: Site Editor Publish Time: 2022-04-16 Origin: Site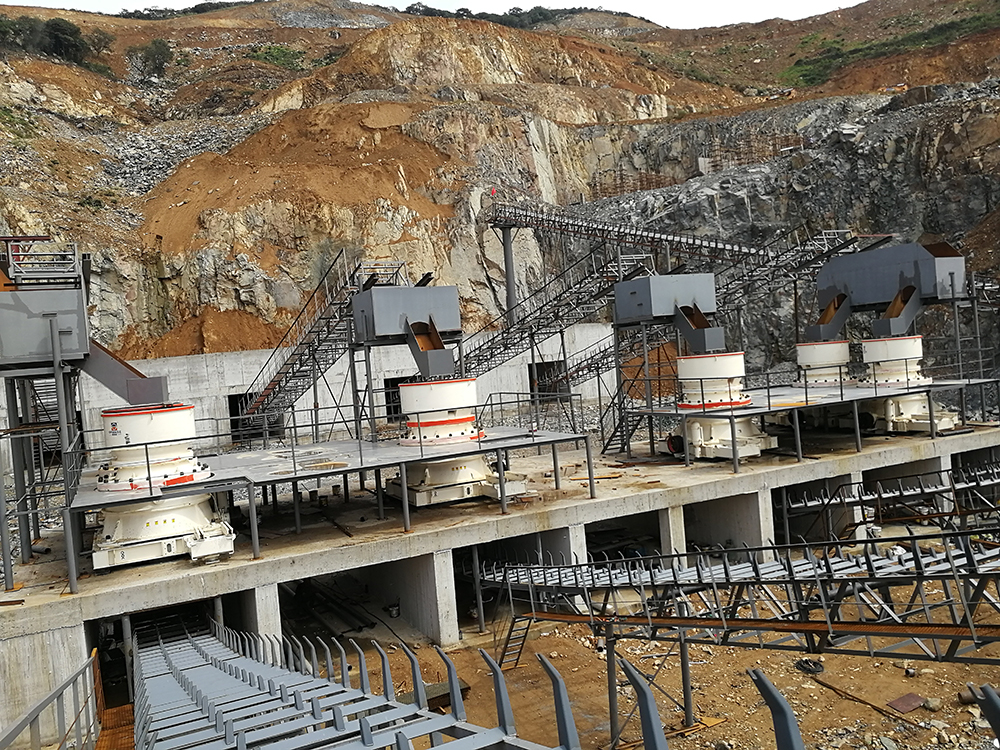 Here, material crushing is a complex process, and the crushing that occurs in the cavity is caused by the compression process generated by the pressure inside the cavity. The cone crusher is mainly composed of a frame, a drive shaft, an eccentric sleeve, a spherical bearing, a crushing cone, an adjustment device, an adjustment sleeve, a spring and a discharge port.
A variety of crushing cavity types, flexible application and strong adaptability - SMH cone crusher only needs to replace the fixed cone lining plate and the moving cone lining plate, and the crushing cavity shape can be arbitrarily changed from standard super-coarse cavity type to short-head super-fine cavity type , to adapt to a wide range of product particle size requirements. Thin oil lubrication, reliable and advanced, improve service life - the unique thin oil lubrication system design greatly improves the service life of the equipment. The high-performance non-contact labyrinth seal has no wear, improves the reliability of blocking dust, and fundamentally eliminates common faults such as oil-water mixing of the original spring cone crusher.
When the cone crusher is working, the material is crushed by the moving cone pressing it to the fixed cone. The crushed material is discharged under the pressure and gravity of the material above.
The crushing process is divided into two stages:
In the first stage, the material enters the preparatory area, and the ore moves evenly to the parallel zone under the pressure and gravity of the upper ore;
The second stage is to complete the crushing in the parallel belt.