Mobile concrete batching plant-truemax
Views: 2 Author: TrueMax Publish Time: 2022-03-11 Origin: TrueMax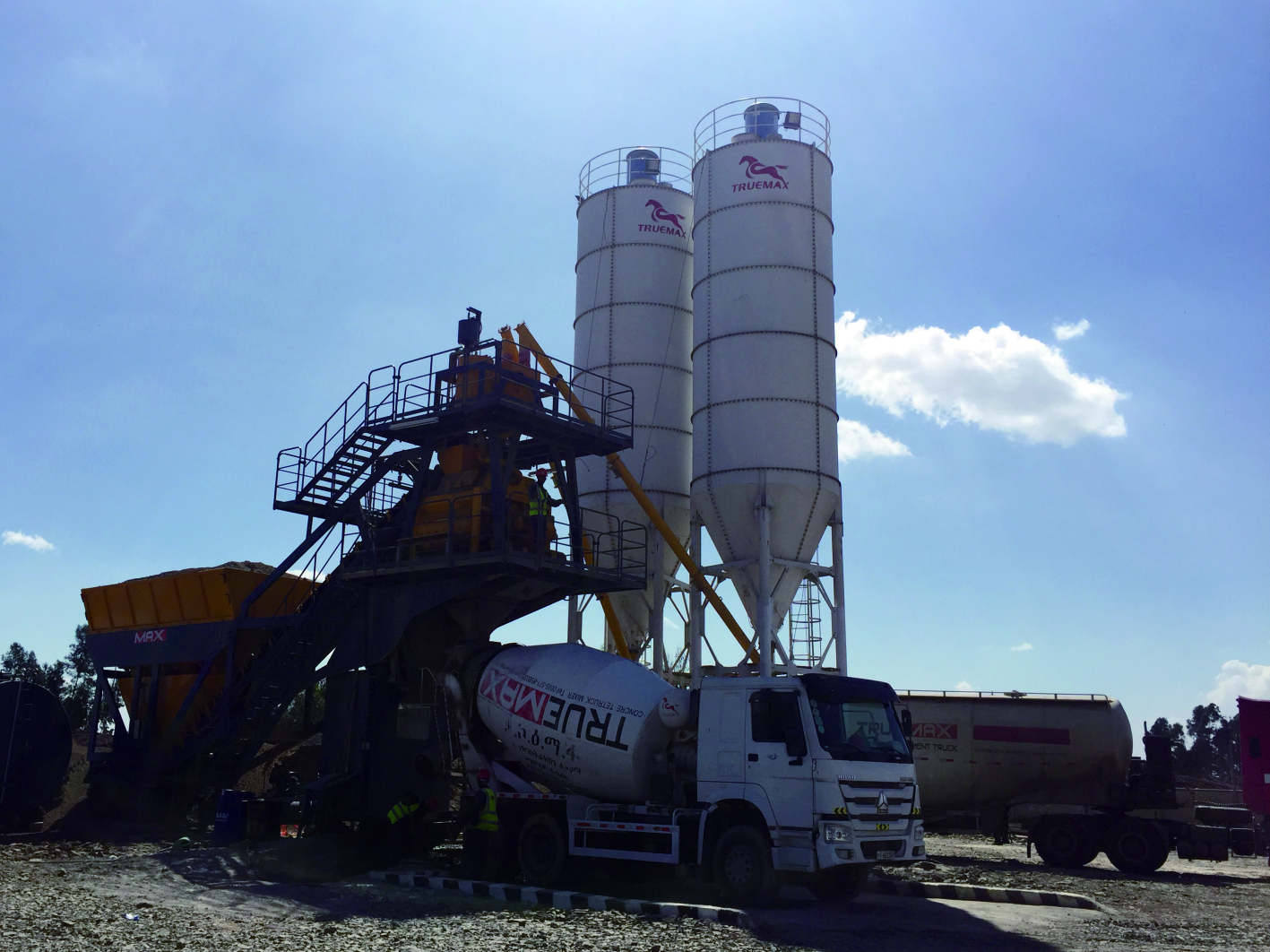 The mobile mixing plant is a new type of concrete mixing plant that integrates feeding,weighing and mixing,and can be moved at any time.The mobile batching plant is a trailer-mounted design as a whole,and the batching conveyor,mixing host,each weighing system,screw conveyor and powder silo are integral structures.It can be disassembled and assembled quickly when transferring,and the transportation is convenient.
The design of the mobile batching plant is relatively compact,and it can complete many functions of the batching plant on one trailer chassis;the mobile installation is relatively fast,and it is used for the construction period is relatively short,the construction line is long,and the project site needs to be transferred frequently.construction occasions.
What models are mobile batching plants divided into:
1.cbp60m【hzsy60】The power of the whole machine(excluding silo and screw)is 76kw.
2.The power of cbp100[hzsy100]machine(excluding silo and screw)is 110kw.
Advantages of mobile concrete:
The mobile mixing station adopts the forced twin-shaft mixing station,which can achieve high-quality mixing in a short time.
For dry-hardness,semi-dry-hardness,plasticity and various proportions of concrete,it can complete uniform mixing.
The mobile batching plant adopts the international advanced planetary gear reducer,which is small in size,high in efficiency and reliable in performance.
Can the mobile concrete batching plant be loaded with containers?
The overall dimensions of the transport units of all components of the mobile batching plant are smaller than the empty dimensions of the container,and three 40-foot-high containers are required for the entire station to be transported.