How much is a small concrete batching plant
Views: 17 Author: TrueMax Publish Time: 2022-03-04 Origin: TrueMax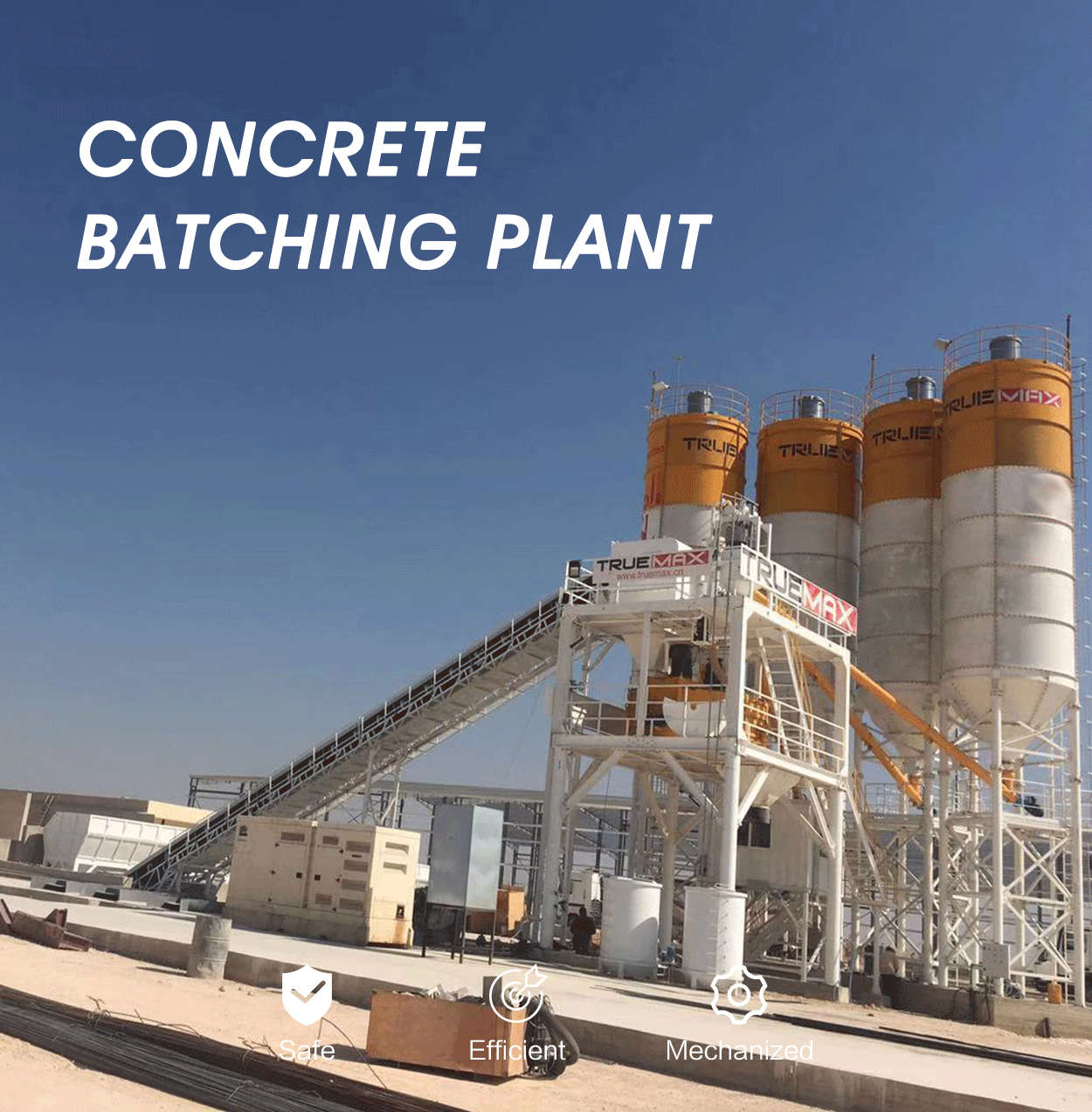 For a small factory,the equipment budget of a concrete batching plant is about 150,000 to 260,000.Depending on the equipment configuration,there are still some price differences.Specific to a certain customer,according to the different equipment configurations he requires,the price has a lot of room for fluctuation.But this is only the investment in mixing equipment,not including the investment in other supporting equipment of the mixing station.
Among them,the smallest concrete batching plant is hzs25 concrete batching plant.The overall equipment cost including JS500 main engine,PLD1200 batching machine and two 100-ton cement silos is about 140,000 yuan.The batching machine can choose 2 warehouses or 3 warehouses,1 or 2 cement warehouses,or 60 tons of cement warehouses.
The control system can be fully automatic or semi-automatic,and the price will fluctuate according to the configuration.In addition,foundations need to be made,aggregates are collected,and cement tankers are equipped.Among them,concrete trucks can be configured or rented as needed.
The overall capital is 300,000-400,000 yuan for operation,and the environmental protection requirements are relatively strict recently.It is best to understand the relevant local policies before investing in a small batching plant.The policy adopted in some areas is to strictly investigate small factories and support large-scale stations,resulting in poor approval procedures for small-scale batching stations.