How much is a mobile concrete mixer station?
Views: 5 Author: TrueMax Publish Time: 2022-03-03 Origin: TrueMax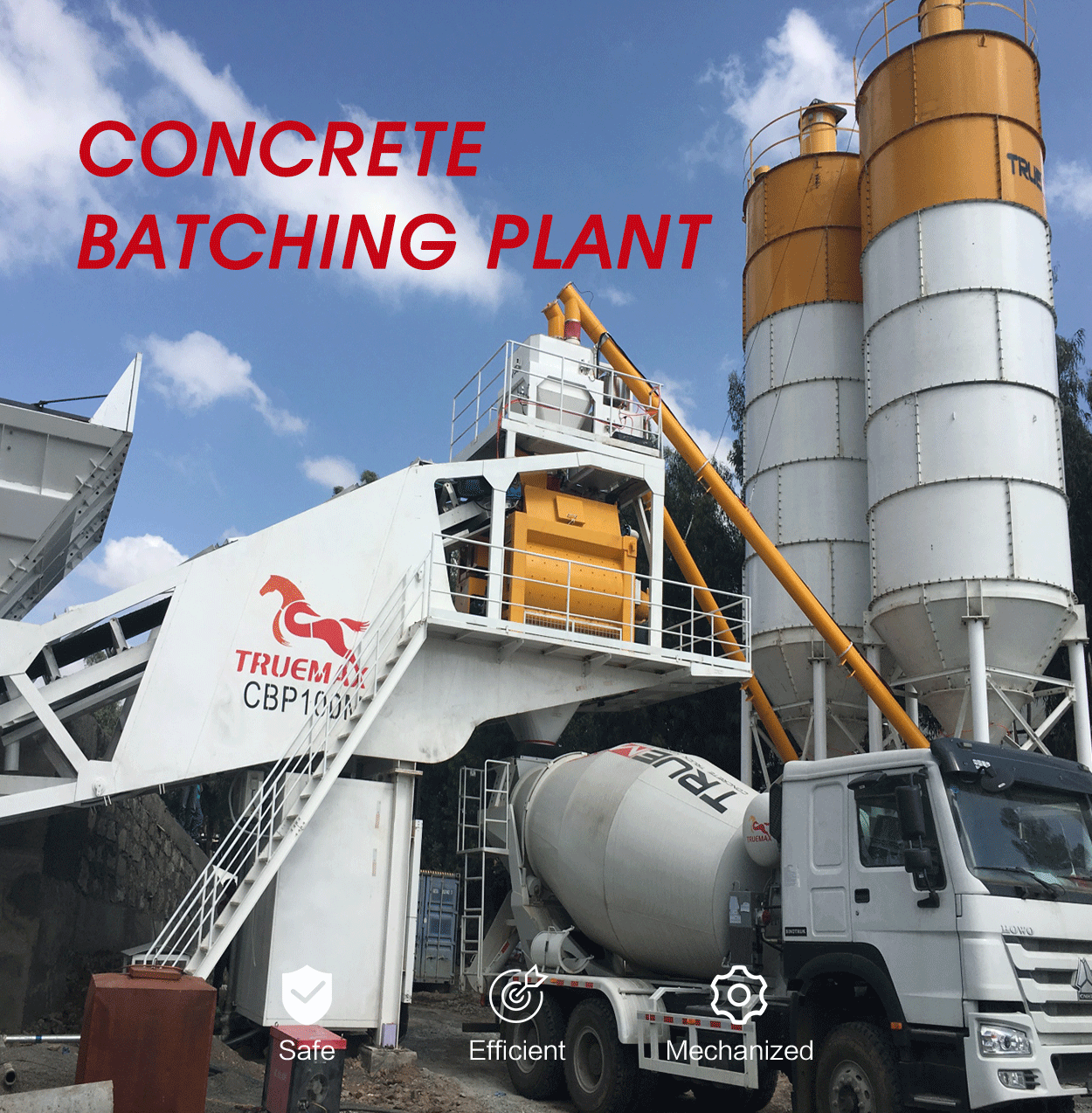 Due to different equipment configurations,which involve the actual needs of users to customize equipment suitable for customers,the price difference is relatively large.According to the equipment model and size of the concrete batching plant,different standard production scales can be formulated.First of all,the fixed batching plant is mainly a large-scale commercial concrete batching plant.This equipment can produce concrete on a large scale,focusing on the scope of production and use,and can produce various concrete and ultra-precision commercial ash.The appearance of the equipment is beautiful and generous.Most of the mobile batching plants belong to small and medium-sized engineering projects,many of which are designed to meet the needs of the project.Unnecessary functions and decorations can be abandoned to meet the needs of customers,and they can produce concrete quality standards that meet the needs of the project.
The biggest feature of the mobile batching plant is that it can be moved.If our project is over,we can directly move to other sites,there will be no traditional fixed station moving cost and high disassembly cost,so this equipment is more friendly for us to undertake small and medium-sized projects!
In terms of the price of mobile batching plants,we need to fully communicate our actual needs with the manufacturer during the procurement process,so that the manufacturer can calculate a more accurate equipment price according to our situation.For a set of small batching plant equipment,the investment cost of the fixed station is about 200,000~300,000,and the cost of the mobile batching plant will increase by a small amount,and then we can get the best price through specific negotiation with the manufacturer!