How much does a concrete pump truck cost?
Views: 1 Author: TrueMax Publish Time: 2022-03-01 Origin: TrueMax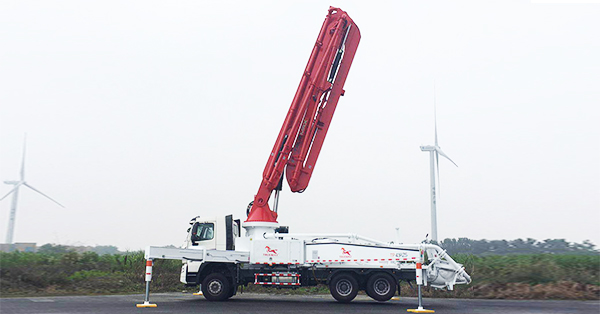 Concrete pump trucks should be uncommon every time on construction sites with large projects.Concrete pump trucks use pressure to continuously transport concrete along the pipeline.
sent machinery.How much does a pump truck cost?
There are five main control methods of the electrical control system of the concrete pump truck:mechanical,hydraulic,electromechanical electrical control,programmable controller
It is composed of five parts:boom,pumping,hydraulic,support and electric control.
How much is the concrete pump truck
The concrete delivery pump truck can only be used for the delivery of concrete.For any other purpose,the price of large and small is different.
Yes,the price of the National Fourth Dongfeng flat head concrete pump truck is 699,000 yuan,the price of the concrete pump truck concrete boom pump truck is 600,000 yuan,and the price of the new rural special 37
Rice concrete:the price of soil pump truck is 920,000 yuan,and the price of concrete pump truck with automatic feeding mixer is 78,000 to 88,000 yuan.
The price of concrete pump trucks is also related to the brand and the length of the boom.Generally,the price of concrete pump trucks is about 800,000 yuan.The choice of concrete pump trucks depends on the machine.
The flexibility of movement,whether it is stable and reliable,the material discharge is more continuous,and whether it is sturdy and durable,another consideration is the issue of intelligence and convenience.