Fully automatic fixed mobile small concrete batching plant for sale
Views: 1 Author: TrueMax Publish Time: 2022-03-18 Origin: TrueMax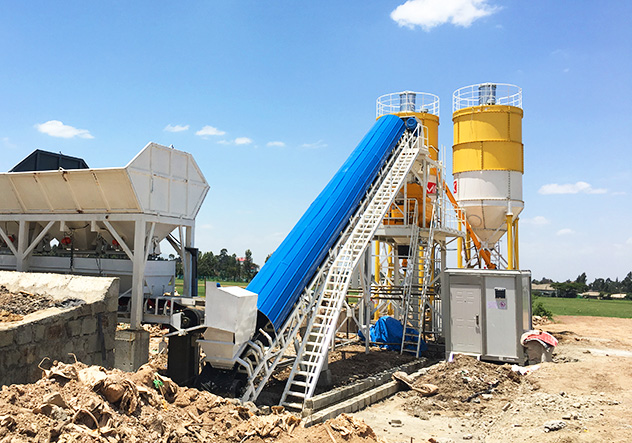 Automatic fixed mobile small concrete batching plant price for sale
Model prices and pictures of small concrete batching plants, in daily life, our common small concrete = batching plants are more advantageous.
Small concrete batching plants have the advantages of large batching plants, so they also occupy a large market and become a small creation of the boss who wants to open concrete.
Generally, what is required to invest in a relatively small batching plant is also determined according to the plan, and it is also based on the actual situation, and comprehensive analysis of factors such as equipment price, plant rent, scale and so on. Generally speaking, the price of equipment for building a small concrete batching plant ranges from 100,000 to 200,000; for the boss, the pressure will be relatively reduced.
The metering system is installed above the mixer in the main mixing building, including cement metering, fly ash metering, water metering, and liquid admixture metering, all of which are single metering.
truemax promises you:
1. The equipment is guaranteed for one year, and the whole machine is maintained for life.
2. After the warranty period expires, the replacement components will be replaced according to the purchase price of the components.
3. The maintenance time in the province is that the maintenance personnel arrive at the maintenance site within 24 hours.
4. Users who purchase the concrete batching plant of our factory can purchase the spare parts at a discount.