Construction elevator operation technology and method
Views: 1 Author: TrueMax Publish Time: 2022-03-10 Origin: TrueMax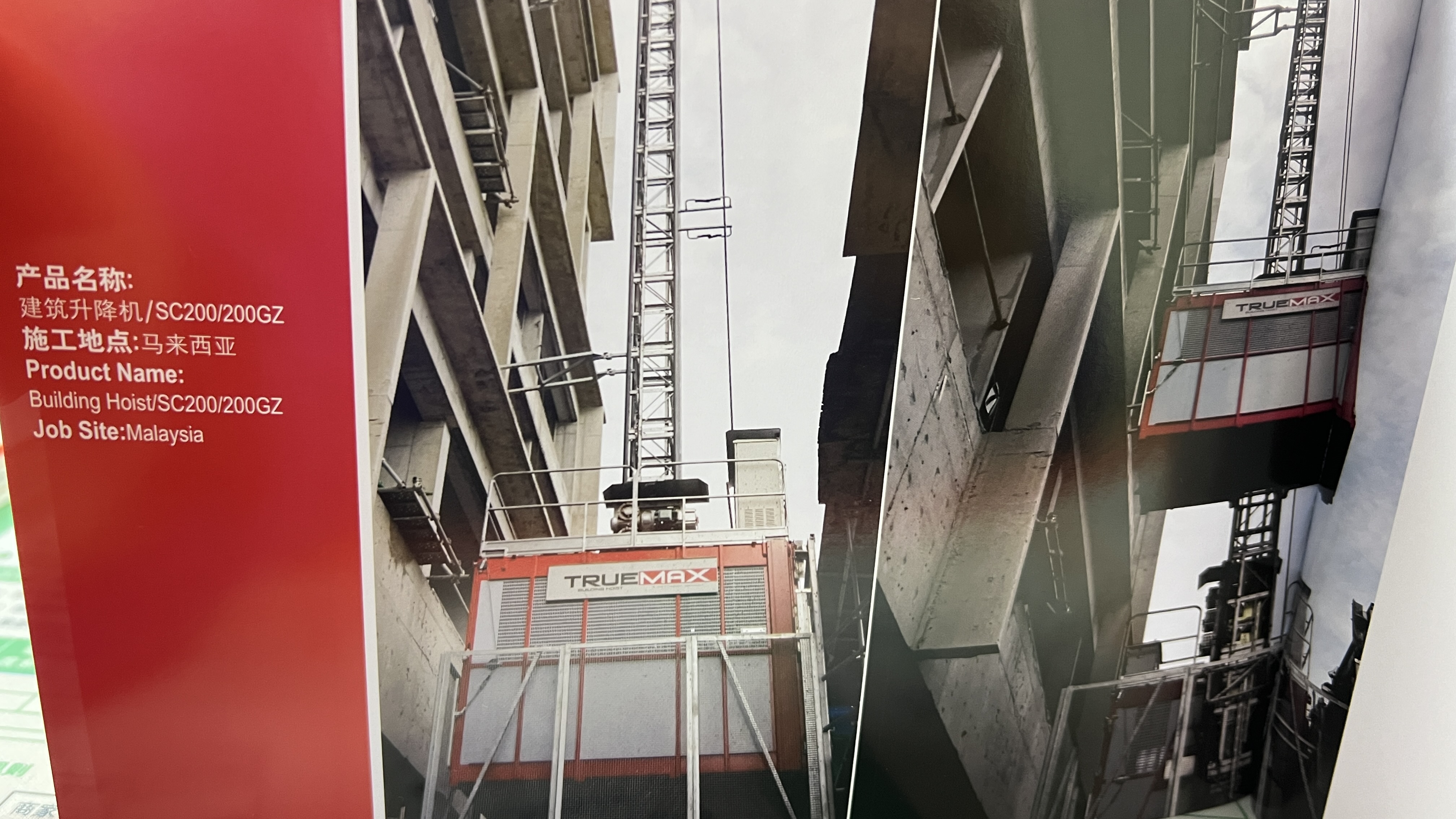 How to operate and use the elevator,the elevator platform has played an important role in the field of aerial work,mainly used for aerial work,cargo handling and production line matching in factories,warehouses,stations,docks,airports and other places.
Operating procedures for building lifts
1.A stable protective railing must be set around the bottom cage of the lift.The bridges and transportation passages of each parking floor should be flat and firm,and the railings at the entrance and exit should be safe and reliable.
2.When the elevator runs for the first time in each shift,it should be tested with no-load and full-load,and the elevator cage should be lifted about 1M off the ground to stop,check the flexibility of the brake,and then put into operation after confirming that it is normal.
3.Safety devices such as speed limiters and brakes must be managed by special personnel,and be debugged and inspected according to regulations to maintain their sensitivity and reliability.
Safety measures during installation
During the entire installation process,the relevant operating procedures must be strictly followed.All operators must hold certificates and wear safety helmets.Workers at heights must wear non-slip shoes and fasten their seat belts.Clear safety signs are erected in the operation area,and a cordon is set up,and special personnel are designated to guard.All personnel must concentrate,obey the command,and are not allowed to go their own way.It is strictly forbidden to work after drinking.In case of strong winds(level 6),heavy fog,and thunderstorms,work should be stopped.Machine installation technology
Truemax will report to you the latest detailed parameters,real-time quotations,market trends,and wholesale/supply information of high-quality goods purchased by building construction elevators.You can also inquire and publish inquiry information for free.