crusher price
Views: 2 Author: Site Editor Publish Time: 2022-05-19 Origin: Site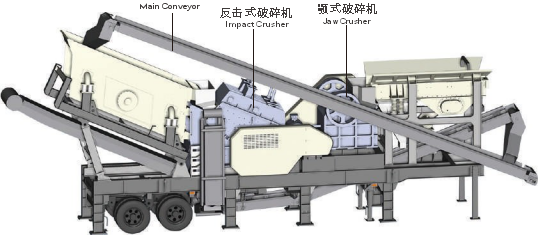 Crushing equipment will play an important role in the whole production process.It can realize the integration of crushing and screening.The whole process runs smoothly,energy saving,environmental protection,stability and reliability.It can be used with a variety of equipment to meet the needs of different material crushing operations.When configuring the mobile crushing station,the price is also determined according to its configuration because of different configurations.The following is the reduction of configuration.In order to better let you choose a more suitable crusher.Please contact truemax directly and will explain the equipment for you free.
  1.Feed properties
  For any equipment,the performance of different equipment is also different.Therefore,when configuring the mobile crushing station,first understand the properties of the materials to be crushed in terms of hardness,humidity,size,etc.,and then select the model.Otherwise,it will not be able to meet the material processing work,not only will it not get a good production efficiency,but also aggravate the wear of the station.
  2.Capacity demand
  Capacity is an important reference index for customers to measure the performance of mobile crushing stations.If the factor of capacity will affect the benefits brought by the station to production,the required capacity is also an important index for selecting crushing stations with different combination forms.
  3.Energy consumption
  Energy consumption actually refers to the electric energy consumed by the mobile crushing station when processing materials.Generally speaking,electric energy is an important part of the input cost of each customer.When processing materials,the energy consumption of different types of equipment is also different.In view of this situation,the reference of energy consumption is also very important.
  4.Cost
  The type of mobile crushing station determined according to the three requirements of feeding nature,capacity demand and energy consumption may not be single.At this time,different combination forms require different cost input.Therefore,if the production needs can be completed,the crushing station with lower cost input can be selected.