construction machinery cone crusher for sale - truemax
Views: 1 Author: TrueMax Publish Time: 2022-03-18 Origin: TrueMax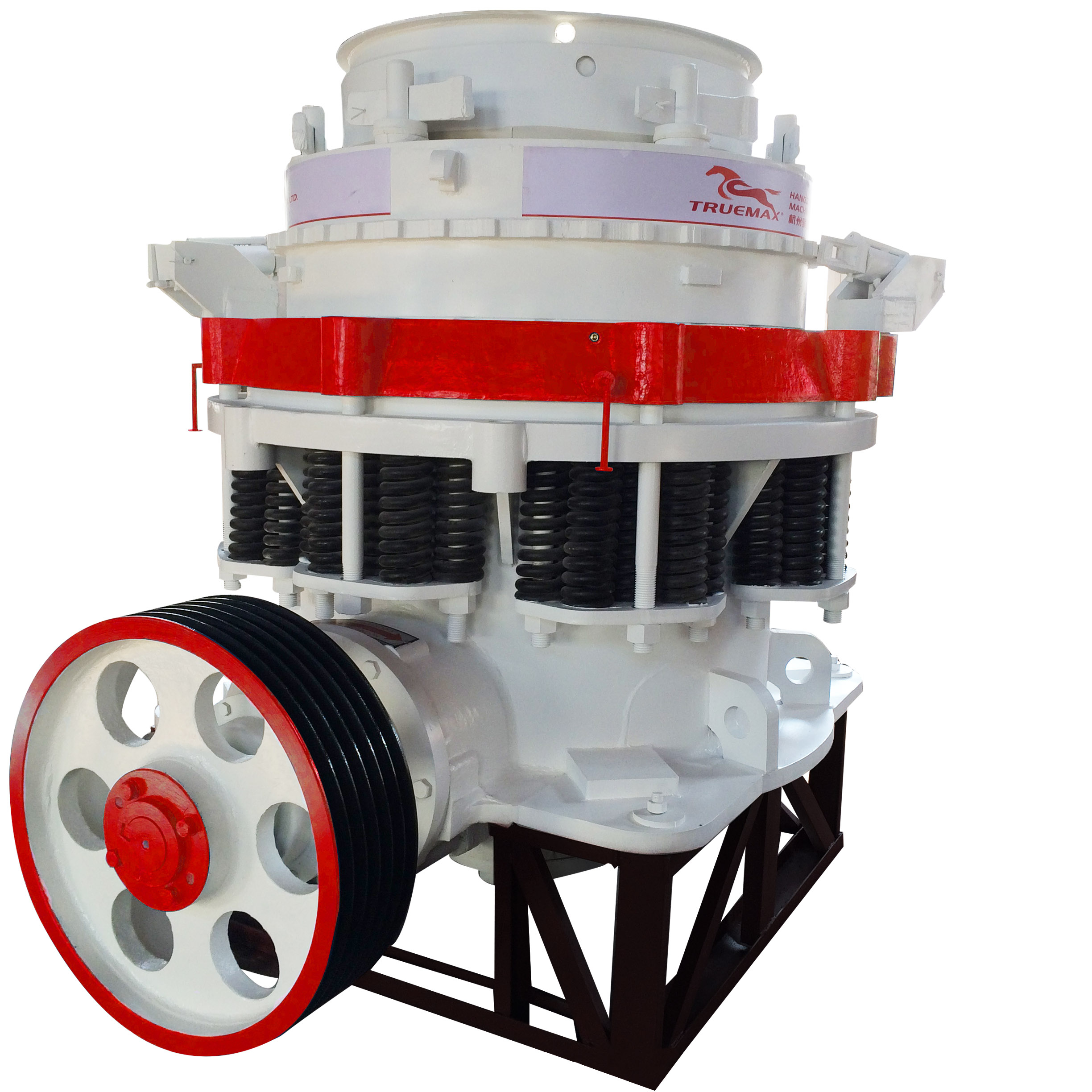 construction machinery cone crusher for sale - truemax
Truemax is a manufacturer of cone crushers. Our equipment is widely used in mining, metallurgy, construction, road construction, chemical and other industries. It is suitable for many hard ores and rocks, such as iron ore, limestone, copper ore, granite, sandstone, etc. The construction machinery cone crusher has the characteristics of relatively large size, relatively high efficiency, uniform product size and low energy consumption.
The structure of the crusher is composed of main parts such as frame body, adjustment device, adjustment sleeve, crushing cone, transmission and eccentric sleeve, as well as auxiliary parts such as electrical and lubrication.
Product advantages:
1. The crusher of Truemax is of high quality, large crushing ratio, low operating cost, zero noise, no dust pollution, good quality of material selection and superior performance.
2. The crushing force is relatively large, the operating cost is relatively low, the unit energy consumption is small, the crushing is relatively large, and the crushing effect is relatively good.
3. The quality of the selected materials is better and the performance is superior: they are all relatively hard materials, which have the characteristics of durability and long service life. In general, cone crusher is the best choice for crushing.
Truemax crushing manufacturers have a lot of equipment, and the quotations of different models are also different. The main difference is that the technology used for the equipment is also different. The price of cost manufacturing will also change. Truemax will combine the actual purchase needs of users every month. With the benefits on top of the benefits, it will be a bit cheaper than buying elsewhere.