common models of concrete truck mounted boom pump
Views: 3 Author: Site Editor Publish Time: 2022-05-17 Origin: Site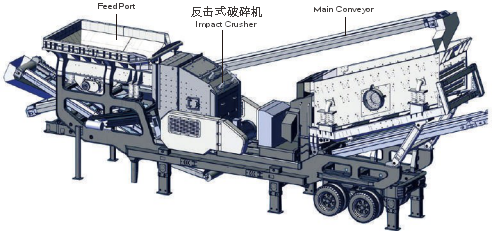 The crusher is used to crush all kinds of stones,but different types of crushers will be selected according to the properties of different stones.The common types of crushers in the market are jaw crusher,cone crusher and impact crusher.The sizes of stones that can be crushed are different,and the production output will not be the same.
  Jaw crushers are used for primary crushing,such as large stones,while impact crushers and cone crushers are used for secondary crushing,such as small and fine stones.
  The stones that truemax crusher can crush include limestone,granite,river pebble,crushed into small sand aggregate,which can be crushed into stones with different particle sizes such as 0~5mm,5~10mm and 10~20mm.
  Each level of crushing station can undertake different work environment and meet their own needs.
  Crushers are widely used in many engineering environments such as mining,smelting,building materials,highway,railway,water conservancy and chemical industry.Please contact us directly if necessary.Recommend a crusher suitable for your working environment.Improve the quality of your project.