Zhejiang Trip of African Envoys to China
Views: 5 Author: Site Editor Publish Time: 2020-12-04 Origin: Site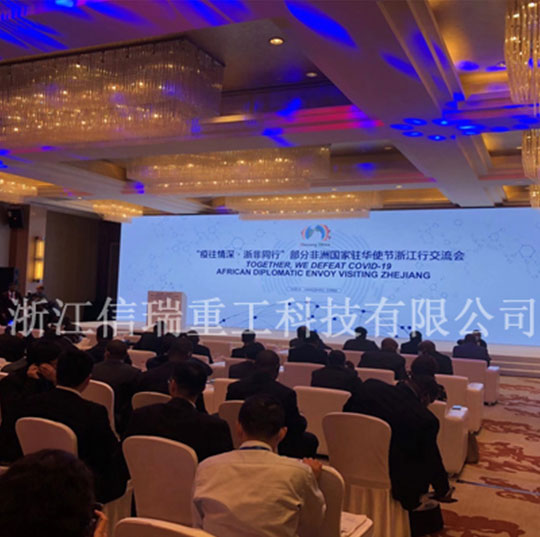 Recently, the theme of "travel", plague to the fierceness of zhejiang, the part of the diplomatic envoys of African countries line communication meeting held in hangzhou, zhejiang province, a total of 21 of 24 countries and the African union's ambassador to China (agent), deputy ambassador, 13 embassy minister, counsellor, the provincial government leadership, the relevant units at the provincial level, zhejiang to the non-cooperative scheme member unit representatives attended the meeting.The zhejiang cooperation plan with Africa made by the provincial Foreign affairs Office and relevant provincial departments was launched on the spot, and Chairman Ma was also invited to attend.
Over the years, the enterprise has been adhering to the "fine quality, good faith world" purpose, relying on reliable product quality, competitive price and first-class after-sales service, while relying on the national "One Belt And One Road" policy, the products of the enterprise have been exported to 127 countries and regions.
Since entering the African market, our company has always enjoyed a good reputation and market share, especially in East Africa, South Africa and West Africa.In 2016, the company set up a branch in Ethiopia, which has provided multiple concrete package solutions for the country, and cooperated with local military enterprises and top ten construction companies in the market to participate in the construction of a number of key projects.On this basis, covering Kenya, Tanzania and other African countries, the company will also increase its investment in South Africa and West Africa in the next three years, so as to make steady progress and forge ahead!