Truemax Jaw crusher Manufacturer
Views: 5 Author: Site Editor Publish Time: 2022-05-06 Origin: Site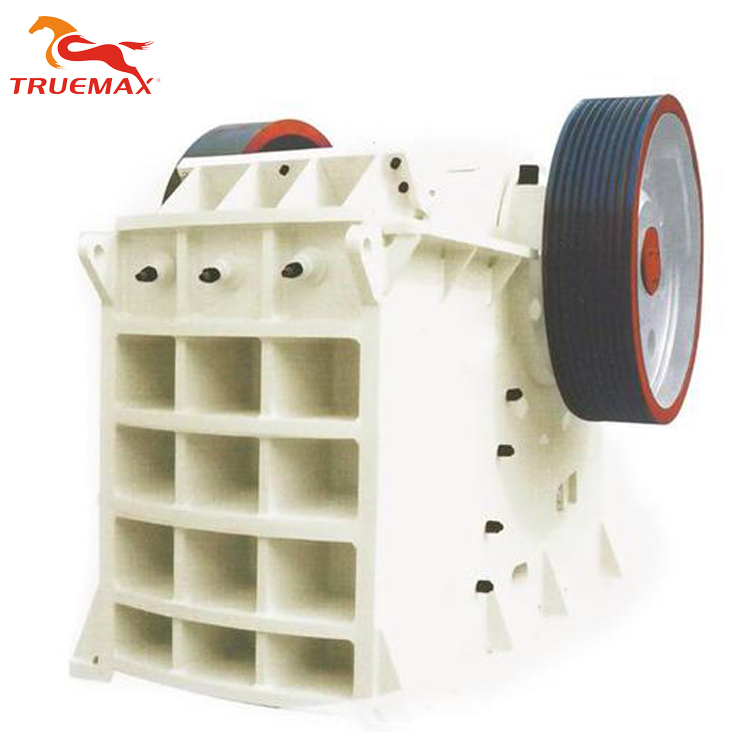 Truemax is a pE jaw crusher manufacturing,sales,production,installation and integration of large-scale manufacturers,since the establishment of the factory in the mine machinery industry has decades of long-distance running,with advanced crushing technology,and foreign experts jointly research and development of advanced crusher.Has been the customer's praise and trust,thousands of stone production line operation achieved satisfactory results,let customers rest assured,satisfied.
  Different jaw crusher,its feeding size,processing capacity,motor power,etc.,are different.
  Truemax is a professional stronger jaw crusher manufacturers,not only has the rich experience and advanced technology,production of jaw crusher machine with complete specifications,reliable quality,performance,and the price is affordable,can help users choose to conform to the requirements of jaw crusher models,to realize double user benefits,welcome users to come to inquiry in need.
  Matters needing attention:
  Vulnerable parts of jaw crusher:
  Jaw crusher often deal with hardness materials,parts will inevitably wear,as the main crushing jaw and static jaw is particularly obvious.
  The solution is to choose high-quality materials with good wear-resisting performance to enhance the service life of damaged parts.Users must do a good job of repair and maintenance of wearing parts.