Main equipment of concrete batching plant-truemax
Views: 2 Author: TrueMax Publish Time: 2022-03-09 Origin: TrueMax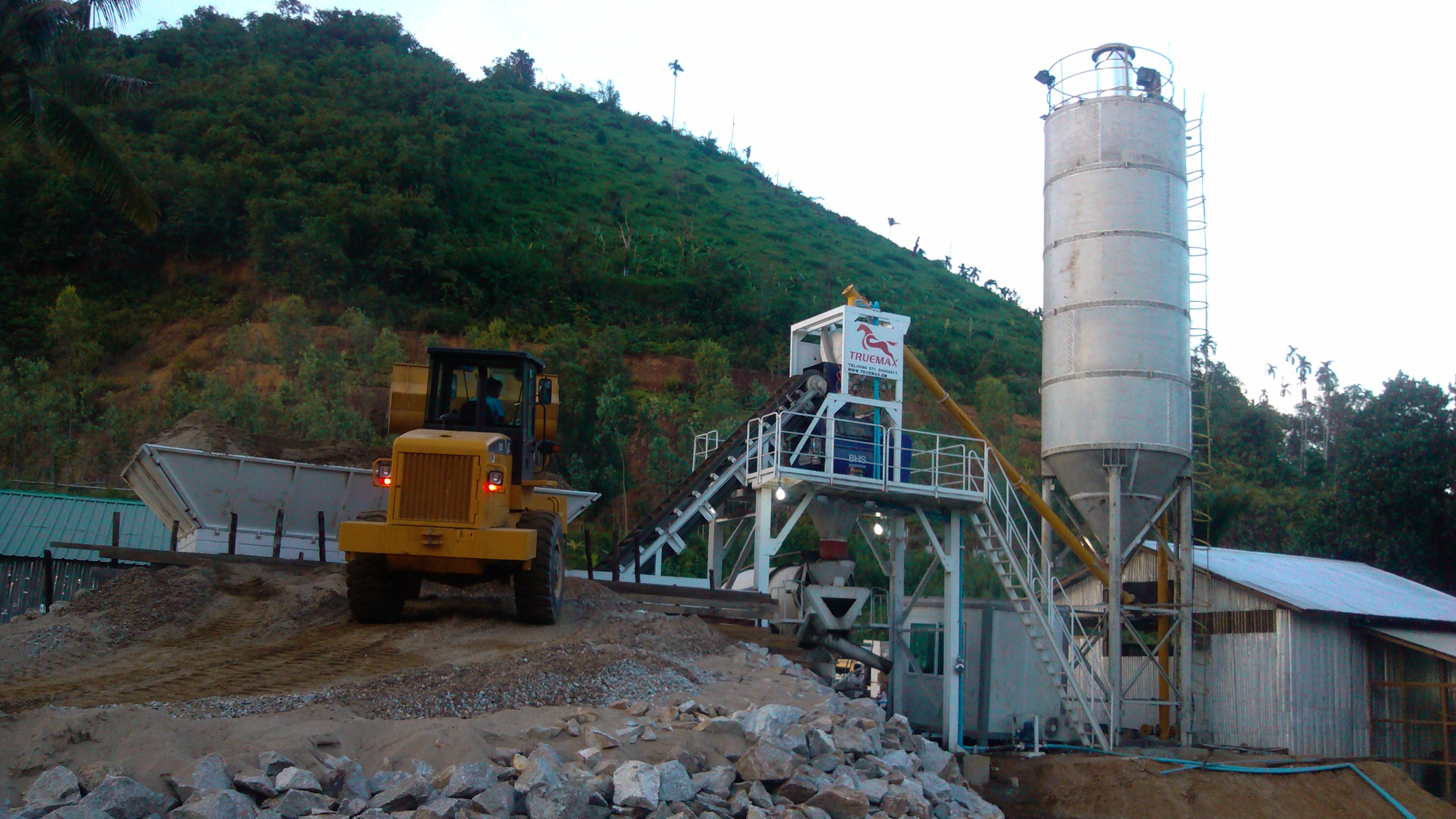 The equipment of the concrete batching plant is mainly composed of the following parts:the main concrete mixer of the concrete batching plant is the equipment that fully mixes the raw materials of cement,sand and gravel,and water admixtures,and produces the concrete.The main mixing building is generally fully enclosed.,There is a centralized dust removal device inside,and the cold area should also consider the cold protection requirements of winter construction,and make thermal insulation exterior.Due to the poor environmental performance of the open-type mixing plant and the simple-type mixing plant,the newly built commercial concrete mixing plant is...
  How much does it cost to build a set of main equipment of a concrete batching plant,the manufacturer will offer you a quotation-high quality and low price-can be paid in installments,provide the basic construction of the main equipment of the concrete batching plant,and personnel production training.
  Concrete mixing plant equipment,small mixing plant equipment,small concrete mixing plant,large machinery manufacturers,flexible investment,free foundation design,free planning,free installation and commissioning,free training,high configuration,high stability,high production capacity,and easy maintenance
  Mixing plant concrete equipment truemax·,specializing in the production of concrete mixing equipment,leading enterprises in the industry.Rest assured,reliable,cost-effective.HZS25-HZS240 various types of mixing plants,there are sales and service points all over the world.
  The concrete batching plant is a kind of concrete mixing equipment.The specifications of the batching plant are named according to the size of the discharge.For example:HZS120.The discharge is 120 cubic meters per hour.Common specifications of the mixing station are:HZS25,HZS35,HZS50,HZS60,HZS75...
  Truemax concrete batching plant equipment is quickly folded and reset to install,designers and engineers follow up the whole process,3,000 customer cases are all over the country,and you can visit the production site at any time!