Introduction of jaw crusher-truemax
Views: 1 Author: Site Editor Publish Time: 2022-03-19 Origin: Site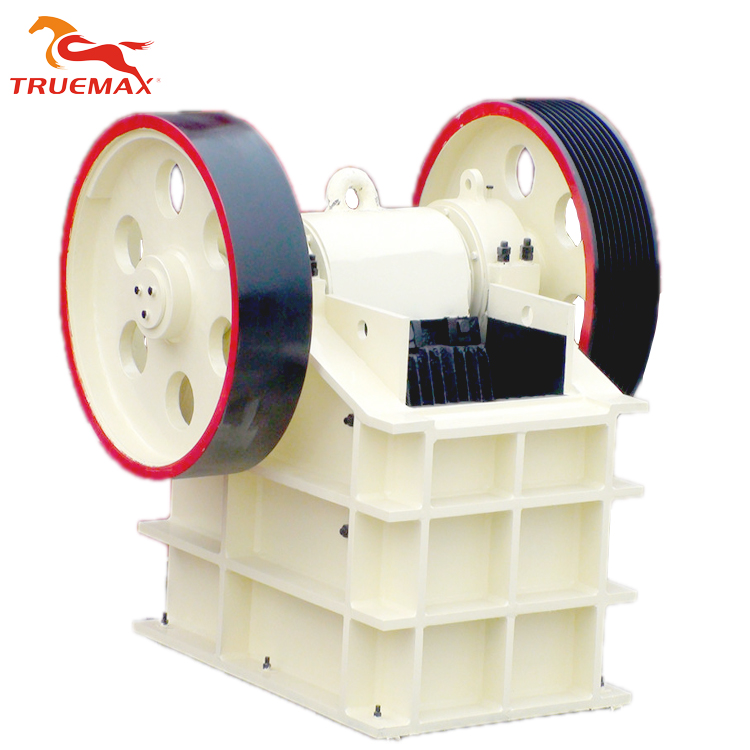 Introduction of jaw crusher is a high-efficiency and energy-saving crusher independently developed by truemax for sand and gravel production based on market research. Each crusher is in line with the national parameters, all of which are designed with performance and comprehensive optimization, with high strength, reliability and durability, relatively large crushing force and high output.
Architecture:
1- motor, 2- belt, 3- movable jaw, 4- eccentric shaft, 5- pulley, 6- movable jaw plate, 7- fixed jaw plate, 8- toggle plate, 9- toggle plate pad
Advantages of jaw crusher:
The crushing port is relatively deep, there is no dead angle, and the particles produced are relatively uniform, and the energy saving of a single machine can reach about 28%, which can directly reduce the cost.
The gasket-type discharge port adjustment method has a relatively large range of use and adjustment, which greatly increases the flexibility of equipment use, can also meet the needs of different customers, and can also be applied to different working environments.
In short, when purchasing a jaw crusher manufacturer, you must follow "one look, two selections, three inspections, and four comparisons" and then choose the corresponding manufacturer according to your actual needs, so that the quality of the equipment will be better. Truemax has actually brought considerable economic benefits to users, and its quality, performance and other aspects can be greatly improved.