Features of Cone Crusher
Views: 4 Author: Site Editor Publish Time: 2022-05-27 Origin: Site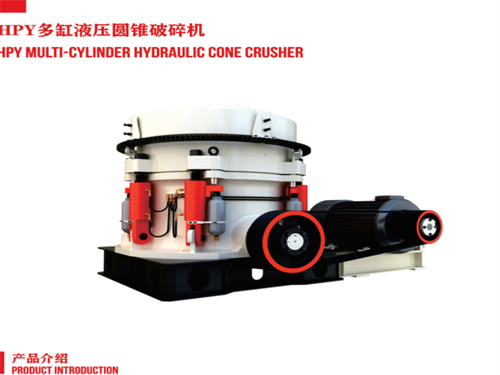 Cone crusher can improve the efficiency of crushing projects,and is mostly used in mines.Its main function is to grind some minerals.This kind of equipment is used in many industries,because it can grind large things in the process of use,so cone crusher is respected by many mine crushing projects.
  According to market research,Truemax has concluded that the following series of cone crushers are commonly used in the market:
  There are three different series of crushers:XRY series high-efficiency compound spring cone crusher,PSG series Simmons cone crusher,and HPY multi-cylinder hydraulic cone crusher.
  Cone crusher is widely used,mainly used in mining industry,construction industry,road construction industry,metallurgical industry,chemical industry,etc.
  Cone crushers are more suitable for hard stones.(For example:cobblestone,granite,sandstone,limestone,etc.,as well as iron ore,copper ore,quartz stone and other ores)high production efficiency,large crushing ratio,uniform product particle size and low energy consumption.
  The finished sand produced by the cone sand making machine has a cubic shape.The material is not uniform,the wear degree of the cone working surface of the cone sand making machine is uniform,and the quality is stable and reliable.