Concrete batching plant-truemax
Views: 4 Author: TrueMax Publish Time: 2022-03-10 Origin: TrueMax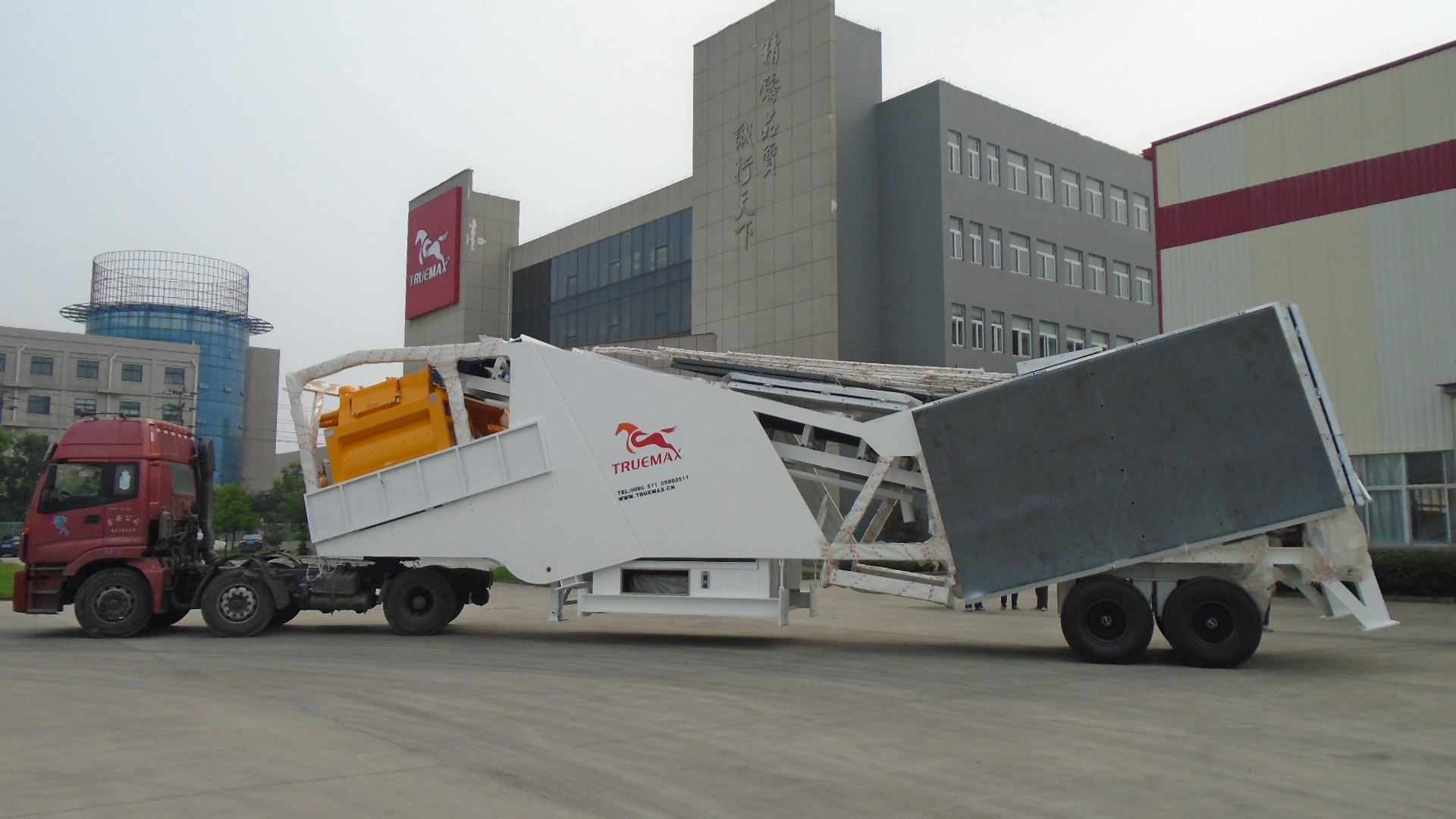 The overall work stability of the truemax mixing plant is better, the output is larger, and it is more energy-saving and environmentally friendly. It is a commonly used mixing equipment for various engineering constructions.
According to the structure of the mixing plant: the concrete mixing plant is divided into two categories: fixed mixing plant and mobile mixing plant.
According to the production process of the batching plant, this method can be divided into continuous type and periodic type.
According to the weighing method of the mixing station: divided into independent weighing and cumulative weighing
According to the mixer mode of the mixing station: the mixing host is divided into double horizontal shaft and planetary type.
In addition, according to the purpose of use, concrete batching plants are divided into two types: commercial and engineering. The former is mainly for production and sales, and the latter is mainly for personal use. Therefore, when choosing, you should not only pay attention to which models are available, It is also necessary to choose according to the purpose, so as to avoid affecting the use due to inappropriateness in the later use.
Truemax is mainly engaged in research and development, manufacturing mixing station, quality first, wholehearted service, truemax mixing station products have now started mass production. During the event, the spot is sold at low prices.
The stationary batching plant consists of multiple parts, and the modular design makes it easier to install, repair and maintain. Compared with mobile concrete batching plants, stationary batching plants...
Truemax is a world-renowned manufacturer of concrete batching plants with more than 20 years of professional manufacturing experience. Low noise, low dust, large space; modular structure, personalized design; convenient transportation and fast installation; excellent performance of mixing host, low consumption Efficient.