Changjiang·Zheshang Alumni Association
Views: 7 Author: Site Editor Publish Time: 2020-12-04 Origin: Site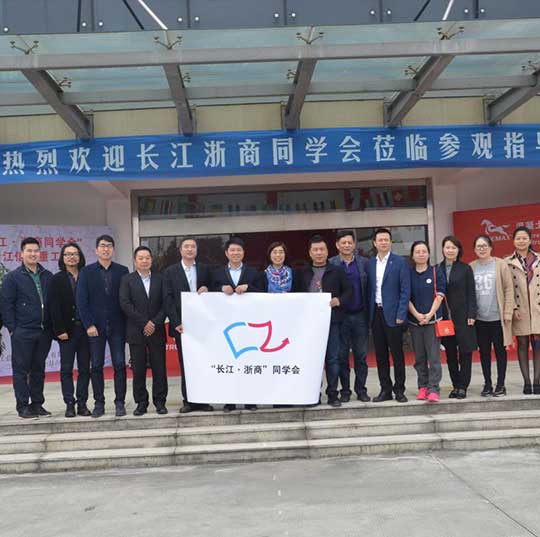 On November 6, 2017, when the morning sunshine is aspersed to the north shore of hangzhou bay, haining jianshan district and revealed outline "the Yangtze river, zheshang" homecoming Chen jh, President of a line to visit thestrals rui group, zhejiang letter heavy industry science and technology co., LTD, visit abroad experience, mechanical equipment manufacturing industry enterprise under the "area" strategy of multinational development opportunities.
In the morning, ma Qun, the chairman of the company, gave the most warm welcome to the industry leaders from all walks of life. Yu Jun, the general manager, made a detailed introduction to the company.
In the afternoon, the chairman and general manager of the company visited the company's products and production workshops together with students from all walks of life. After the visit, they Shared with each other how the company was developing internationally under the strategic opportunity of "One Belt And One Road".
After listen to the company introduction and development planning, the Yangtze river, zheshang "homecoming, south zhejiang investment holding group chairman Chen jh for the thestrals development put forward some valuable opinions, Chen Huichang mentioned is closely related with the construction and development of the national machinery and equipment industry, thestrals in overseas markets have been like a duck to water, but also should focus on the domestic market, focus on the great development of the west of China, the fullness of the company's comprehensive strength, also as a thestrals subsequent ready access to capital markets.Second, the traditional manufacturing industry is often trapped in the "olive" development mode. The intermediate production capacity of enterprises is too large, while the two ends of product development and marketing are very weak. In order to achieve breakthrough development, manufacturing enterprises must shift to the "dumbbell" mode, increase investment in both r & D and market, and accelerate the intelligent management of enterprises.Third, manufacturing enterprises need to develop horizontally, explore other business models besides their own products, break through the industrial chain, and achieve cross-boundary cooperation to achieve win-win results.Shi Guorong, executive chairman of the Alumni Association of "Changjiang · Zheshang" and chairman of Hangzhou Sanhao Real Estate Group Co., Ltd. expressed his admiration for the development of Qirui in overseas market with the words "The wind grows and the water rises".