250TPH Granite Crushing production line in Ethiopia
Views: 28 Author: TrueMax Publish Time: 2020-12-23 Origin: TrueMax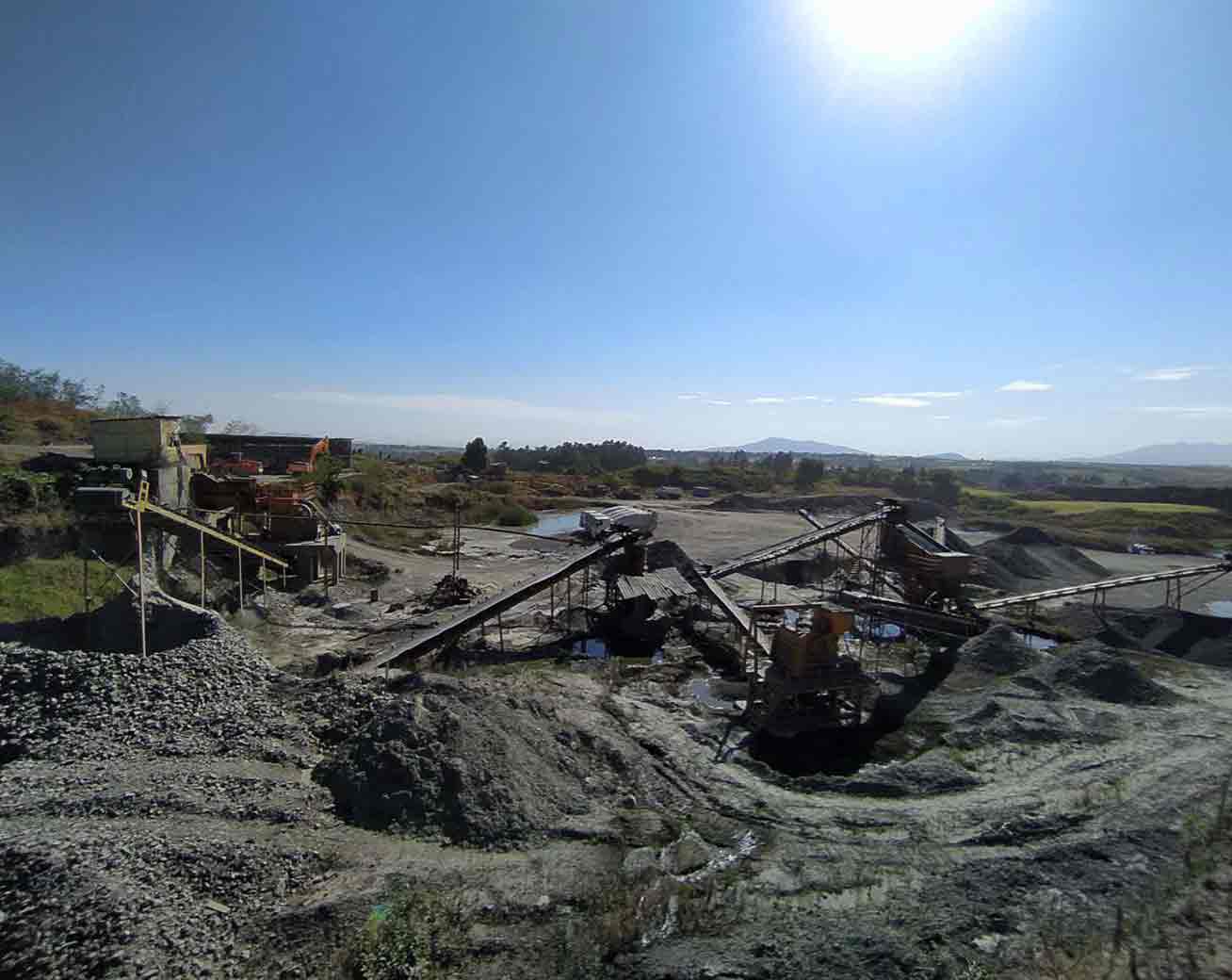 1.Project name:
250TPH Granite Crushing production line in Ethiopia
Project equipment:PE900*1200,HST250,PF1315
2.Project background:
The client is a well-known construction company in the capital of Ethiopia,with strong strength and its own mine.The company chose Truemax's mobile 100 cubic concrete mixing plant(CBP100M)to make the company go further and realize the integrated production of the crushing plant and the mixing plant,and the company has a long-term cooperative relationship with our company and owns it in Ethiopia.The branch company affirmed the strength of our company and finally selected the Truemax crushing production line.
3.technological process:
Technological process:After the mountain blasting,the raw materials are loaded into the dump truck and then poured into the raw material silo,and the materials are uniformly and stably sent to PE900*1200 for crushing through the vibrating feeder.During the feeding process,because the feeder has a screening function,it can remove soil and reduce the burden of jaw breaking to a certain extent.
The material enters the first broken PE900*1200 for crushing,and the crushed material is conveyed to the transfer pile through the belt conveyor.The transfer pile can make the jaw break during the maintenance process without affecting the production of the cone crusher.
After that,the materials crushed by the single-cylinder hydraulic cone crusher are screened with the circular vibrating screen 3YA2460,0-5mm;5-12mm;12-32mm materials are directly screened out and transported to the finished product pile.The materials larger than 32mm must be returned,transported to PF1315 for crushing,and then transported to the circular vibrating screen for screening.
Finally,the size of finished product is 0-5mm、5-12mm and 12-32mm.
4、The advantages of equipment:
The project was designed by our company throughout the entire process,and the equipment selection and process flow have been demonstrated for many times,and the adopted scheme has been continuously optimized.Not only does it reduce unnecessary investment from customers,but it also guarantees the output and smooth operation of the production line.The advanced production equipment guarantees the high quality of the finished products,and the high quality equipment guarantees the smooth operation of the production line.
In addition,the project adopts hydraulic single-cylinder cone crusher,which makes the finished product rate higher,the powder content is less,and the grain shape is better,which fully meets the customer's own needs of the concrete mixing plant and meets the strength of the concrete.(This customer needs four kinds of aggregates for concrete production,in addition to the above three,there is one kind of natural sand).